Expertise and Experience
The Professional Liability Program (PLP) administers the malpractice policy for RCDSO members issued by Victor Canada
Our team
PLP's highly-skilled team consists of administrative staff, paralegals, professional liability and legal advisors, a dentist and a department head. In addition, PLP retains lawyers with expertise in dental malpractice from a select group of Ontario law firms to assist members involved in court proceedings.
PLP Governance
The activities of PLP are subject to oversight by a standing committee of the RCDSO Council. The PLP Committee approves settlements and provides trial authority in appropriate cases, monitors and reports to Council on PLP's overall performance and makes recommendations to RCDSO Council on policy and strategic issues affecting the program.
A glimpse into PLP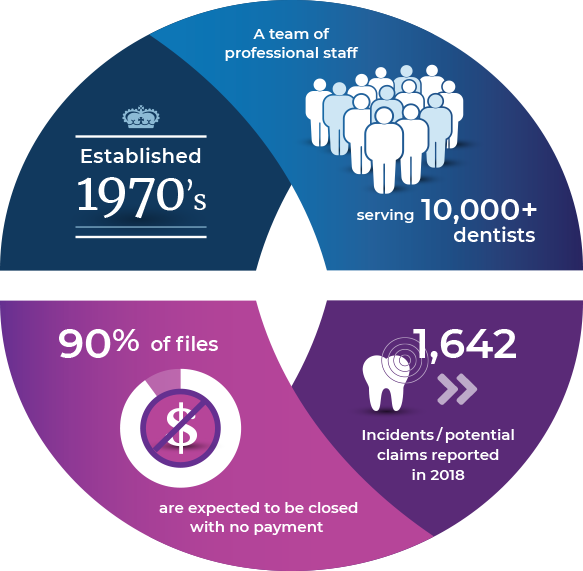 Text Version
PLP established in the 1970s. Ninety percent of files closed with no payment. 1642 claims reported in 2018. Team services over 10,000 Ontario dentists.